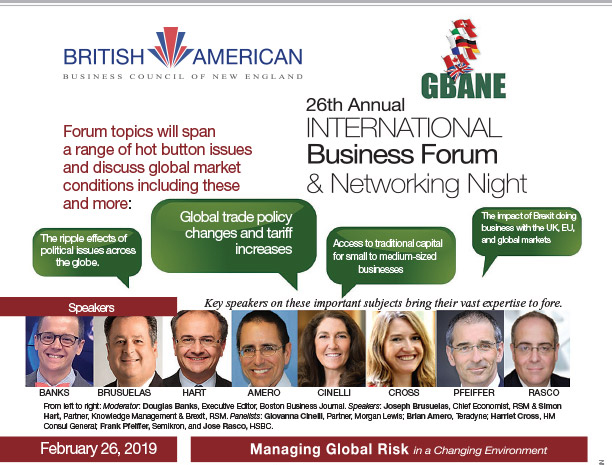 26th Annual GBANE International Business Forum and Networking Night, February 26, 2019* between 5:30-9:00pm.
*Snow date February 27th
Join us for the premier international event of the year!
MANAGING GLOBAL RISK IN A CHANGING ENVIRONMENT
This event attracts New England companies involved in international business. 
The evening features a global trade and economic outlook forum and a resource center with many international trade associations and government agencies presenting informative exhibits. Meet corporate executives and other professionals interested in world trade—while learning about the vast resources  available to help your company's international business!
RSVP online by February 15th - CLICK HERE